Anne Mills is the
GA President



2019 was the 300th annniversary of a Unitarian church on this site! What then, could have been more fitting than for our current Chair of the Congregation and Secretary to the Church Council to become the Vice-President of the GA, in the same year? Anne was installed in this post during the General Assembly Annual Meetings in April 2019. In April 2020 she should have become President, however, because of the Covid restrictions the GA was cancelled.

Anne has now been appointed President at this year's Zoom GA, she is the second President ever to be appointed from this church.


Read Anne's diary





What's on this month ?

Fri 3rd Sept: 10am: Minister's vestry day Sat 4th Sept: 11am: Coffee morning. (Zoom 839 0159 23)
Sun 5th Sept: 11.15am: Service in church.
2pm: Zoom service. (Zoom 849 7456 6116)
3pm: Service at Ainsworth Betty Kenyon
Mon 6th – Thurs 9th Sept:
Kate away (UMF)
Mon 6th Sept: Camera club
Fri 10th Sept: 10am: Minister's vestry day Sat 11th Sept: 11am: Coffee morning. (Zoom 839 0159 23)
Sun 12th Sept: 11.15am: Service in church.
2pm: Zoom service. (Zoom 849 7456 6116)
5pm: Rawtenstall Interfaith service
Mon 13th Sept: NELUM meeting
Tuesday 14th Sept: 7pm: NWDPA meeting, Cross St. Chapel, Manchester
Weds 15th – Friday 24th Sept:
Kate on leave (except Tuesday 21st)
Sat 18th Sept: 11am: Coffee morning. (Zoom 839 0159 23)
Sun 19th Sept: 11.15am: Service in church. Rev Tony McNeile
NO ZOOM SERVICE THIS AFTERNOON
Mon 20th Sept: Camera club
Tues 21st Sept: 6pm: Equinox Celebration, Holebottom Sat 25th Sept: 11am: Coffee morning. (Zoom 839 0159 23)
Sun 26th Sept: 11.15am: Service in church.
2pm: Zoom service. (Zoom 849 7456 6116) Tues 28th Sept: 7pm: Meditation (Zoom 812 3292 6975 Teatime: deadline for entries for the October Calendar. Weds 29th Sept: Book club, discussing Waiting for Sunrise, by William Boyd. This will be held either on Zoom or in person.
Fri 1st October: Minister's vestry day Sat 2nd October: 11am: Coffee morning. (Zoom 839 0159 23)
Sun 3rd October: 11.15am: Service in church. Harvest Festival
2pm: Zoom service. (Zoom 849 7456 6116)
3pm: Service at Ainsworth. Anne Mills, Harvest Festival
.
About
Our Church has its origins in the late 17th century, its first chapel being built in 1719. The current building of 1974 is the congregation's fourth in the town.
We are the oldest nonconformist congregation in Bury.
Click to read more about our past, including material about the past Heywood congregation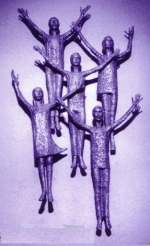 Bury Unitarian Church
1 Bank Street
Bury
Lancashire
BL9 0DN

0161 761 3785
INTRODUCTORY BOOKLET


A FAITH WORTH THINKING ABOUT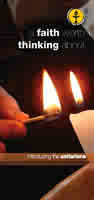 Recent Events
Click on each event for pictures
BGS Wreath Laying at Holebottom
Christmas Lunch after "Teddy Bear" Service
Victoria Wood Statue Unveiling Ceremony WL Talk - "Women of Nepal"
<![if !vml]>
Presidential matters


What a busy---and short---month August has been! It's difficult to believe that it's three-quarters of the way through, already! This month, and last month, I've conducted services for Walmsley Chapel, Bolton, and have enjoyed both of them; the welcome has been warm, and the congregation seems to have enjoyed both the services I've prepared for them. An added bonus was that, this month, a party from Bank Street, Bolton, was in attendance, which meant that the church was fuller than usual, and it was pleasing to see friends from Bank Street again, as well as two members from Stand, one from Blackpool, and two from New York City! What a cosmopolitan gathering! August also took us to the North East, where we enjoyed a few days' holiday, as well as working; Northumberland is a beautiful county---spacious and scenic---and well-worth a visit. I was booked to take a service for Newcastle Unitarians, on the morning of August 1st, and was delighted to find that the original worship-area was to be used; this holds a congregation of 600, so we all had plenty of room! The chapel is a beautiful area, with excellent acoustics, and I was glad of the opportunity to preach there, as the premises are shortly to be sold; it's unlikely that I will have the chance again. The evening service, at Stockton-on-Tees, by contrast, was relaxed and tranquil, as such services should be; the chapel dates only from 2007; it is modest in size but appropriate for its congregation, as well as eco-friendly and modern in design. Despite our masks, all of us present "made a joyful noise unto the Lord", as we sang the hymns with great gusto. In the afternoon, we had spent some time by the river, in Stockton, admiring the number of attractive bridges, as well as the town-centre. The only strident note (literally!) on that day, was that the fire-alarm at our hotel went off at 2 a.m; so we had to evacuate the building for about twenty minutes---not the best start to a day which was pretty busy, but all went well, as we commented on our way home, driving through sunshine, on a mild, pleasant evening, tired but contented.


On the following Sunday, I was invited to conduct Padiham's special Re-opening Service for them; they have been closed since lockdown, last March; initially, I had been reluctant to take the service, as I felt that this was predominantly a day on which the congregation should be to the forefront; however, in the end, I liaised with Rev. Dr. Shannon Ledbetter, so that both of us were involved, as that seemed the most appropriate way to proceed. For one of my readings, I read the words I had written in our October calendar about Bury's first three services, last September, after more than five months' closure; time has moved on, since then, but the same emotion and sense of celebration and rejoicing prevailed; this was a day to remember, most certainly, and it was an honour and a privilege to be present on such a joyous occasion. Warmth and hospitality were to the fore, and everyone present appreciated the significance of the day and the wonderful atmosphere that reigned. My last August service was conducted by zoom, for Edinburgh Unitarians; I was sorry not to be able to be there, in-person, as Edinburgh was my father's birthplace, as well as his home for half his life, and I have a soft spot for this great city. I was trying out a new laptop for this service, so was not entirely comfortable with various arrangements; also, as it's about three months since I last conducted a zoom service, I realised that I had forgotten some of the finer points of the requirements. How easy it is to become de-skilled! However, all was well, and the large congregation enjoyed the service, despite one or two blips.


I have now written and submitted my next article for "The inquirer", which will be published shortly, and my Greetings to the National Unitarian Fellowship have also been sent off to the editor of the NUF's quarterly magazine; some mystery surrounds this, as I sent the piece in, towards the end of July, but never received an acknowledgement; on the basis that it was better to submit twice, rather than not at all, I emailed it again, to receive an immediate response. Where the original email went will remain forever unknown; is it still floating around, in the ether, or has it been opened by a stranger who wonders what on earth it's supposed to be?


As we have moved through August, we have adjusted our services, in order to respond to more relaxed restrictions; we are still bearing in mind, however, the need to keep ourselves, and others, safe, so we must be patient for a little while longer; the virus has not disappeared, and, a few days ago, I heard a report that the over-50's might be called forward for Covid booster-jabs, starting in September.
I do congratulate Kate and Ade, and thank them, for responding in such a timely and responsive way to all the changes; we are now singing hymns again, albeit into our masks, and services are longer, and more like the ones we used to have. We will continue to move slowly forward, and it is good to know that we are in such capable hands. Their efforts are, as always, greatly appreciated.
My official duties will keep me away from Bury for the next month, at least, but I am still working hard, on Bury's behalf, as is Roger. We have moved into a time of transition, now: not necessarily under restrictions, but not completely free, either, as we need to work towards being safe and healthy. Many of our churches are moving into the realms of hybrid or blended services---that is, in-person services which can also be attended via zoom; this requires a slightly different approach, with some new equipment, but it is probably necessary, so that everybody can be included in worship.


I note that, in last month's message, I hoped everybody could keep cool; as I write, I feel more inclined to say "keep warm", in September, as seemingly-endless rain, and damp, chilly weather, predominate. I begin my month in South Wales, with official engagements, and then return to Bury, via Brighton, Walmsley, and Rochdale. Roger and I send our very best wishes to everyone and will hope to see you all very soon.


Anne Mills!


Click here to read all Anne's diary entries since her installation




<![endif]>
SERVICES
Most of our services are conducted by our minister
Rev. Kate Brady McKenna

Click here to read about Kate
Services will be held in the church at 11.15 am on Sundays 6th, 13th and 19th of December but because of the Corona Virus emergency situation, this will be by invitation only. Contact the minister to requst an invitation. Services will also be held on "Zoom" at 2.00 pm on each Sunday afternoon until further notice.
Click here for a list of services and other religious occasions.
Click here if you are attending a Unitarian service for the first time and would like some help.
We have a parents and children's area within the church.
TRADE JUSTICE
Because of the current Coronan Virus shut-down, the Traidcraft shop will not be open until futher notice. If you need any supplies in the mean time please contact Anne Mills who will do her best to help.

When the situation returns to normal the Traidcraft stall selling
fairly-traded goods will be open for business from
12.15 pm to 12.45 pm, normally on the 1st and 3rd Sundays in the month.

Bury Unitarian Church
1 Bank Street
Bury
Lancashire
BL9 0DN

0161 761 3785
"Under the terms of the General Data Protection Registration (2018), Bury Unitarian Church will use information provided by its members for its own social and administrative purposes. A member's personal information will be removed from the church-records within one month of the receipt of a written request, to that effect. Bury Unitarian Church will not pass on members' details to any third-parties outside the church, without permission; information held by the Minister or Church Officers of a confidential nature will not be passed on to other church-members; this will include Gift Aid details. If photographs are taken on church-premises of church-members, Bury Unitarian Church will assume that, unless instructed otherwise, permission for these to be displayed is granted. In the case of members of the Junior Church, the permission of the children's parents will always be gained before photographs of them are taken or used (for example, in the church-calendar, or on the church-website); in such cases, surnames and ages will never be included.
Queries about GDPR should be addressed to the Church Secretary.

Bury's Cultural Quarters


Our Church is situated in Bury's Cultural Quarter and is surrounded
by buildings of architectural and cultural significance

Click here for pictures and story
Social
We have a range of social, educational and recreational activities and the Church is regularly used by other organisations.