Anne Mills is now the
GA President !!



2019 was the 300th annniversary of a Unitarian church on this site! What then, could have been more fitting than for our current Chair of the Congregation and Secretary to the Church Council to become the Vice-President of the GA, in the same year? Anne was installed in this post during the General Assembly Annual Meetings in April 2019. In April 2020 she should have become President, however, because of the Covid restrictions the GA was cancelled.

Anne has now been appointed President at this year's Zoom GA, she is the second President ever to be appointed from this church.


Read Anne's diary





What's on this month ?

Sat 3rd July: 11am: Coffee morning. (Zoom 839 0159 23)

Sun 4th July: 11.15am: Service in church. 2pm: Zoom service. (Zoom 849 7456 6116)

Tues 6th July: 7pm: Meditation (Zoom 812 3292 6975)

Sat 10th July: 11am: Coffee morning. (Zoom 839 0159 23)

Sun 11th July: 11.15am: Service in church. 2pm: Zoom service. (Zoom 849 7456 6116)

Mon 12th July: 7pm: Camera club (see article)

Tues 13th July: 7pm: Meditation (Zoom 812 3292 6975)

Sat 17th July: 11am: Coffee morning. (Zoom 839 0159 23)

Sun 18th July: 11.15am: Service in church. 2pm: Zoom service. (Zoom 849 7456 6116)

Tues 20th July: 7pm: Meditation (Zoom 812 3292 6975) Teatime: deadline for items for the July Calendar.

Sat 24th July: 11am: Coffee morning. (Zoom 839 0159 23)

Sun 25th July: 11.15am: Service in church. 2pm: Zoom service. (Zoom 849 7456 6116) 3pm: Communion service. (Zoom 849 7456 6116)

Mon 26th July: 7pm: Camera club (see article)

Tues 27th July: 7pm: Meditation (Zoom 812 3292 6975)

Weds 28th July: Book club. Please keep an eye on notices for details. , in person (church garden).
2pm: Zoom service


About
Our Church has its origins in the late 17th century, its first chapel being built in 1719. The current building of 1974 is the congregation's fourth in the town.
We are the oldest nonconformist congregation in Bury.
Click to read more about our past, including material about the past Heywood congregation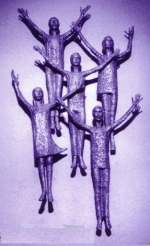 Bury Unitarian Church
1 Bank Street
Bury
Lancashire
BL9 0DN

0161 761 3785
INTRODUCTORY BOOKLET


A FAITH WORTH THINKING ABOUT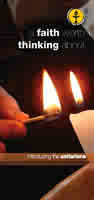 Recent Events
Click on each event for pictures
BGS Wreath Laying at Holebottom
Christmas Lunch after "Teddy Bear" Service
Victoria Wood Statue Unveiling Ceremony WL Talk - "Women of Nepal"
<![if !vml]>
Presidential matters


June 6th saw us at Kendal, where I had been asked to offer Greetings from the General Assembly to the congregation there. Over the years, we have attended a large number of services at Kendal, so we know many of the members, and are known to them; Margaret Pollard's cousin, Helen, is one of them, and we enjoyed renewing our acquaintance with her. Kendal are now offering hybrid services; some of the members attend in person, whilst others sign in on zoom, so all preferences are catered for. Rev. Amanda Reynolds, Kendal's Minister, conducted an excellent service, about St. Columba, an Irish abbot, who is credited with spreading Christianity in Scotland, and with founding the abbey on Iona. Mandy included several personal memories in her service, which was profoundly moving, at times, and those of us who had visited Iona, and remembered it as a truly "thin place" were reminded of our own experiences, too. Afterwards, those present enjoyed chatting together, outside, in the sunshine, in Kendal's Memorial Garden, which is now nearly finished and looking very attractive. Our trip to Cumbria enabled us to mix business with pleasure, and we spent the rest of our time in Arnside, Silverdale, and Grange-over-Sands---areas we know and like. It seemed strange to be back in the "real world" of hand-sanitising and face-masks, all the time, and I remain unconvinced that I am ready yet for this; I prefer to remain private, for some of the time, at least, until the Indian variant figures start to fall; we still have some way to go, I fear.

Nevertheless, we are off on our business and pleasure travels again, soon, as I have been invited to take services for Blackpool Unitarians, on June 20th, and at Ansdell, on June 27th. Blackpool requested the Flower Celebration service, which I composed, two years ago, so work on that was fairly easily completed; Ansdell's service still needs attention, as the address I wrote, when I thought I would be with them at the end of March, 2020, is far too out-of-date to be of use; I had been asked to speak about my experiences as the GA Vice-President, but the piece needs updating; as it stands, it belongs to a former life and age. The intervening fifteen months have brought incredible changes, which we would never have suspected when we began. On June 13th, I was invited to read the story at Padiham's service; this turned out to be rather more complicated than it sounds, as the piece was much longer than usual---a good five minutes, in fact---but it is an amazing piece, called "Together", written by Marianne Laidlaw, with illustrations by Luke Adam Hawker, which retells the story of our covid experiences; there is a video-clip of the illustrations online.

I was asked if I would write a regular column for The Inquirer, over the next year, and I have just completed this month's article and sent it off. Because of our holiday, everything is having to be done early, and quickly, which explains a lack of detail in some of the announcements in the July Calendar notices. I shall be sorry to miss the celebration of the Summer Solstice, which Kate is planning to hold, on June 22nd, at Holebottom; I hope, though, that as many people as possible will be able to attend this pleasant, different event, and make it the success it deserves to be.

Thanks are due to Kate and Ade, once more, for all their hard work, in difficult circumstances; we must beware not to overload them with our expectations of what they are able to do, in any given time-period. Please make every effort to help and support them, whenever possible. Thank you, too, to Betty Kenyon for leading worship, on June 13th; although I wasn't able to be present, I read and enjoyed her service at home; Betty, your efforts are also very much appreciated. Roger and I send our best wishes to everyone at Bury and hope to see you all at some stage, during July. In the meantime, be gentle with yourselves, and patient; we will be back in the world of the "new normal" before very much longer, I sincerely hope. Take care of yourselves! Anne. .


Anne Mills.


Click here to read all Anne's diary entries since her installation




<![endif]>
SERVICES
Most of our services are conducted by our minister
Rev. Kate Brady McKenna

Click here to read about Kate
Services will be held in the church at 11.15 am on Sundays 6th, 13th and 19th of December but because of the Corona Virus emergency situation, this will be by invitation only. Contact the minister to requst an invitation. Services will also be held on "Zoom" at 2.00 pm on each Sunday afternoon until further notice.
Click here for a list of services and other religious occasions.
Click here if you are attending a Unitarian service for the first time and would like some help.
We have a parents and children's area within the church.
TRADE JUSTICE
Because of the current Coronan Virus shut-down, the Traidcraft shop will not be open until futher notice. If you need any supplies in the mean time please contact Anne Mills who will do her best to help.

When the situation returns to normal the Traidcraft stall selling
fairly-traded goods will be open for business from
12.15 pm to 12.45 pm, normally on the 1st and 3rd Sundays in the month.

Bury Unitarian Church
1 Bank Street
Bury
Lancashire
BL9 0DN

0161 761 3785
"Under the terms of the General Data Protection Registration (2018), Bury Unitarian Church will use information provided by its members for its own social and administrative purposes. A member's personal information will be removed from the church-records within one month of the receipt of a written request, to that effect. Bury Unitarian Church will not pass on members' details to any third-parties outside the church, without permission; information held by the Minister or Church Officers of a confidential nature will not be passed on to other church-members; this will include Gift Aid details. If photographs are taken on church-premises of church-members, Bury Unitarian Church will assume that, unless instructed otherwise, permission for these to be displayed is granted. In the case of members of the Junior Church, the permission of the children's parents will always be gained before photographs of them are taken or used (for example, in the church-calendar, or on the church-website); in such cases, surnames and ages will never be included.
Queries about GDPR should be addressed to the Church Secretary.

Bury's Cultural Quarters


Our Church is situated in Bury's Cultural Quarter and is surrounded
by buildings of architectural and cultural significance

Click here for pictures and story
Social
We have a range of social, educational and recreational activities and the Church is regularly used by other organisations.