Anne Mills is now the
GA President !!



2019 was the 300th annniversary of a Unitarian church on this site! What then, could have been more fitting than for our current Chair of the Congregation and Secretary to the Church Council to become the Vice-President of the GA, in the same year? Anne was installed in this post during the General Assembly Annual Meetings in April 2019. In April 2020 she should have become President, however, because of the Covid restrictions the GA was cancelled.

Anne has now been appointed President at this year's Zoom GA, she is the second President ever to be appointed from this church.


Read Anne's diary





What's on this month ?

Sat 1st May: 11am: Coffee morning. 7pm: Spring Jamboree, hosted on Zoom by the Lancashire Collaborative Ministry
Sun 2nd May: 10.30am: Service at Ainsworth 11.15am: Service in church. 2pm: Zoom
Tues 4th May: No meditation session this evening
Weds 5th May: 7pm: Book club
Sat 8th May: 11am: Coffee morning.
Sun 9th May: 11.15am: Service in church. 2pm: Zoom service.
Mon 10th May: 7pm: Camera club (see article)
Tues 11th May: 7pm: Meditation
Sat 15th May: 11am: Coffee morning.
Sun 16th May: 11.15am: Service in church.
2pm: Zoom service. ID 849 7456 6116
Tues 18th May: 7pm: Meditation )
Sat 22nd May: 11am: Coffee morning.
Sun 23rd May: 11.15am: Service in church. 2pm: Zoom service.
Mon 24th May: 7pm: Camera club (see article)
Tues 25th May: No meditation session this evening
Sat 29th May: 11am: Coffee morning. Deadline for items for the June Calendar
Sun 30th May: 11.15am: Service in church. 2pm: Zoom service. 3pm: Zoom communion

Next month:

Tues 1st June: 7pm: Meditation
Sat 5th June: 11am: Coffee morning.
Sun 6th June: 11.15am: Service in church.
2pm: Zoom service

Contact the Minister for Zoom settings
About
Our Church has its origins in the late 17th century, its first chapel being built in 1719. The current building of 1974 is the congregation's fourth in the town.
We are the oldest nonconformist congregation in Bury.
Click to read more about our past, including material about the past Heywood congregation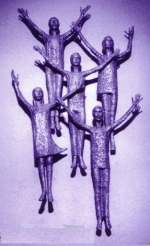 Bury Unitarian Church
1 Bank Street
Bury
Lancashire
BL9 0DN

0161 761 3785
INTRODUCTORY BOOKLET


A FAITH WORTH THINKING ABOUT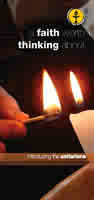 Recent Events
Click on each event for pictures
BGS Wreath Laying at Holebottom
Christmas Lunch after "Teddy Bear" Service
Victoria Wood Statue Unveiling Ceremony WL Talk - "Women of Nepal"
<![if !vml]>
Presidential matters


What a busy month April has been! The fact that we can socialise a little more, and that this has had to be incorporated into my accustomed routine has rather complicated matters! On Easter Sunday, I conducted the service at Blackpool and received a very warm, friendly welcome from the congregation there; all went well; we weren't apprehended by the police for travelling outside our area (allowable because I was working), and the roads weren't jammed with tourists. Once the service had finished, we walked into central Blackpool, as far as the pier, and enjoyed the views from the promenade; we noted how clean everywhere looked, especially when compared with Bury. We drove on, past Fairhaven Lake, to Lytham, and, finally, home. It was Roger's birthday, so presents and birthday tea had to be factored in, but he enjoyed his long day, in the end.

A week later, I attended a Book Launch and Poetry Workshop, in connection with Rev. Cliff Reed's new book, "Beyond Darkness" (available from The Lindsay Press for £9.99). Cliff was interviewed and talked knowledgeably about his writings, and, later, suggested topics for us to consider, to encourage our creative juices. I enjoyed the evening and am looking forward very much to reading and thinking about the book's contents.

The Lancashire Collaborative Ministry held its AGM and Committee Meeting, that same week, and I had suggested that I, as the Vice-President, could propose the customary vote of thanks to those present; as I'm the Secretary, I didn't like to thank myself, but the Chairman, Dot Hewerdine made good the deficiency; modesty forbids me to quote her, but I felt very flattered by her words; appreciation is always a very welcome commodity, I find.

I learned, from Val Chamberlain, who is the Secretary of The Findhorn Unitarian Network, the sad news that the two main buildings in Findhorn, in northern Scotland, where there is a successful centre of spirituality, had been destroyed, quite deliberately, by fire, mid-April. This had shocked and distressed the many people who have visited the centre and come to love it. FUN's AGM was held on April 17th, and I conveyed a message of sympathy to its members, on behalf of the GA, which was well-received; the text of this was sent out to all the members, when the Minutes were circulated, and I was asked, also, to send a similar message to the CEO of the Findhorn Centre.

We had known, in advance, that we would be unlikely to be able to attend Pam Oxley's funeral, on April 20th, on account of restrictions on numbers, but we were able to watch the webcast, which took place, at the same time---and a beautiful service it was, conducted with dignity by Kate, and including an excellent prayer by Rev. Beryl Allerton, and a reading by Kirsty, one of Pam's grand-daughters. I will miss Pam for her humour, her conversation, and her sharp wit; whenever we discussed lock-down, she would always comment, after a while, "It's a bit of a beggar, isn't it?" I think I will always remember that, and smile.

There were many preparations to be made, in advance of the Annual GA Meetings, and these consumed a great deal of time; my Acceptance Speech was recorded, about two weeks before the event, and this caused some continuity-problems: I had to wear the same clothes, despite very different temperatures on the day of recording and the actual day, and my hair kept growing! I also had to prepare the Closing Devotions for the Meetings and to liaise with the technical support team; in the end, my script was a marvel of colour-coding: black for the items to be delivered; red for my links from one to the other; and blue for instructions to the technical folk. All went smoothly, in the end, as the very first virtual Meetings took place, on April 24th. The Inquirer requested a copy of all my material, plus photographs, which had to be supplied, in order to meet the deadline for the next issue. I'll be interested to see what is actually printed, in the end.

Finally, at the end of proceedings, I became the new President; it wasn't the quite same as a live installation, but what took place was sufficient to satisfy the constitution, and I was duly elected, as was Rev. Sue Woolley, who became the new Vice-President. The entire day went surprisingly smoothly, despite a few problems with the electronic voting; Rev. Celia Cartwright did an amazing job, staying calm and self-possessed, as she chaired the entire event; and the Motions were debated with good humour, and in a pleasingly pleasant spirit. We drove to Cumbria, to collect the President's medallion from Celia, on the following Monday, to complete the handover and take more photographs, two of which can be seen in this issue. Maybe now, the facts will start to sink in, and the event will seem more real!

By now, as many of us have had two jabs, and the figures continue to fall, it seems that we might have cause for cautious optimism. We hope that restrictions on churches will continue to relax, but, for the time being, demands on Kate continue to be high; every week, now, we can choose from in-person services, zoom ones, or read-at-home ones, and we are assured that this situation will remain until we are fully-open, once more. This, of course, asks a great deal of our Minister, and I do thank Kate for all her efforts to ensure that no church-member is excluded or neglected, and for the time and trouble she expends, as she carries out her duties. Ade, too, is working very hard on all sorts of projects; he is covering a great deal of ground, in the process, and much is achieved. He should also be thanked for stewarding in-person services with calm authority, so that each person present reaches the correct seat before the start of the service. Thank you, both, for everything you do.

The cherry-blossom on the trees at the back of the church is a reminder that spring is proceeding apace; recent days have been sunny and pleasant, but the nights have been chilly; nevertheless, summer will soon be here, we hope. Roger and I send you our love and best wishes, and hope that we will see everyone soon.


Anne Mills.


Click here to read all Anne's diary entries since her installation




<![endif]>
SERVICES
Most of our services are conducted by our minister
Rev. Kate Brady McKenna

Click here to read about Kate
Services will be held in the church at 11.15 am on Sundays 6th, 13th and 19th of December but because of the Corona Virus emergency situation, this will be by invitation only. Contact the minister to requst an invitation. Services will also be held on "Zoom" at 2.00 pm on each Sunday afternoon until further notice.
Click here for a list of services and other religious occasions.
Click here if you are attending a Unitarian service for the first time and would like some help.
We have a parents and children's area within the church.
TRADE JUSTICE
Because of the current Coronan Virus shut-down, the Traidcraft shop will not be open until futher notice. If you need any supplies in the mean time please contact Anne Mills who will do her best to help.

When the situation returns to normal the Traidcraft stall selling
fairly-traded goods will be open for business from
12.15 pm to 12.45 pm, normally on the 1st and 3rd Sundays in the month.

Bury Unitarian Church
1 Bank Street
Bury
Lancashire
BL9 0DN

0161 761 3785
"Under the terms of the General Data Protection Registration (2018), Bury Unitarian Church will use information provided by its members for its own social and administrative purposes. A member's personal information will be removed from the church-records within one month of the receipt of a written request, to that effect. Bury Unitarian Church will not pass on members' details to any third-parties outside the church, without permission; information held by the Minister or Church Officers of a confidential nature will not be passed on to other church-members; this will include Gift Aid details. If photographs are taken on church-premises of church-members, Bury Unitarian Church will assume that, unless instructed otherwise, permission for these to be displayed is granted. In the case of members of the Junior Church, the permission of the children's parents will always be gained before photographs of them are taken or used (for example, in the church-calendar, or on the church-website); in such cases, surnames and ages will never be included.
Queries about GDPR should be addressed to the Church Secretary.

Bury's Cultural Quarters


Our Church is situated in Bury's Cultural Quarter and is surrounded
by buildings of architectural and cultural significance

Click here for pictures and story
Social
We have a range of social, educational and recreational activities and the Church is regularly used by other organisations.