Corona Virus

Because of the above pandemic, although services will be held in church on Sunday mornings at 11.15 am but there will be no singing.

Services will also be held on "Zoom" at 2.00 pm on each Sunday afternoon until further notice and Documented Services will be distributed to congregation members who are unable to join the zoom meetings

The minister can be reached for the above and any other matters on the following contact number
0161 460 3363.
Here is the most recent on-line service
Sunday June 6th 2021
<![if !vml]>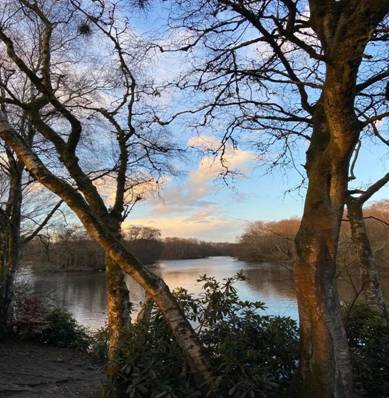 <![endif]>
Disturb us, O God: a service-at-home.
We currently meet to worship together on Zoom at 2pm on Sundays. If you would like to join us, we would love to see you. Everyone is welcome, no matter what.
The meeting id is 849 7456 6116.
If you have a candle, you are invited to bring it with you to light at the beginning of the service.
And after the service, we gather again for tea, coffee, and conversation. We'd love it if you wanted to stay for that.
We are also holding services in church at 11.15am on Sundays. If you would like to join us for a shorter-than-usual, socially distanced service we would love to see you.
Chalice lighting:
As we light these candles, we open ourselves to worship today. May this time of peace and joy bring us calm, and gladden our hearts. May this time of challenge awaken our courage. Apart in body, we gather in spirit.
Hymn: We do not seek a shallow faith
We do not seek a shallow faith
A God to keep us free
From trial and error, harm and death,
Wherever we may be.
For none can live and not grow old,
Nor love and not risk loss:
Though life brings raptures manifold,
Each one must bear some cross.
When future days seem but a mass
Of menace more than hope,
We pray not for the cup to pass,
But strength that we may cope.
God grant us faith that when some ill
Unwonted comes our way,
Deep in our hearts, thy Spirit will
Give power to win the day.
And if from fear of pain or strife,
Calm peace we cannot win,
Then give us faith to trust thy Life
Invincible within.
The Lord's Prayer:
You are invited to say, or sing, the Lord's Prayer, knowing that other members of our congregation are saying it along with you, in their own homes.
Reading:
I asked for strength that I might achieve;
I was made weak that I might learn humbly to obey.
I asked for health that I might do greater things;
I was given infirmity that I might do better things.
I asked for riches that I might be happy
I was given poverty that I might be wise.
I asked for power that I might have the praise of humans;
I was given weakness that I might feel the need of God.
I asked for all things that I might enjoy life;
I was given life that I might enjoy all things.
I got nothing that I had asked for,
but everything that I needed.
Despite myself my unspoken prayers were answered;
I am, among all, most richly blessed.
Attributed to an anonymous soldier.
Address:
There is a popular saying, attributed to several different people, that the purpose of a church is to comfort the afflicted and to afflict the comfortable.
I don't think anyone would have any arguments against the church being here to provide comfort to the afflicted. When life hurts, when there is sorrow and grief and confusion, it is absolutely the role of the church to bring comfort and to ease the path through that pain. We all know that, and we have all, I hope, found that it works. When we are hurting we pray – understandably – for comfort.
But we might find the second bit rather more difficult to swallow. Which of us really wants, when things are going well and when our lives are comfortable, to be made aware of anything outside that little bubble of comfort? How often do we ask that our lives might be made a bit more complicated? That we might experience turbulence? That we might be troubled? That our challenges might be set a little higher?
There is a famous prayer, allegedly by Sir Francis Drake, which does ask for just that. It asks that when we're comfortable because we haven't risked enough, or when we're safe because we haven't gone far enough, God disturbs us and asks us for more.
It's a prayer which challenges me considerably – which is, I suppose, its intent! Because I like my comfortable life. There is no shame in admitting that we like the many blessings we've been given. There is nothing wrong in acknowledging our luck and in wanting it to remain. Every week at Bury, after all, we pray to be given 'our daily bread', knowing, I think, that we currently receive much more than that.
I can't, in all honestly, tell you that I will ever pray for my life to be made more difficult. And I can't even tell you that I think we're meant to pray for that. I know that the sacred works in many religions ask us to give away all that we own and sacrifice our comforts and live lives of poverty and dependence, and I have huge admiration for those who have been able to do so. But I'm realistic.
But maybe we should, when we're comfortable, be open to being afflicted with awareness. Maybe we should ask that we can peek out from our world of food and shelter and good fresh clean safe running water, and be made extremely uncomfortable by the facts that not only are those blessings not universal, but that we benefit from those who don't have them?
Maybe we should, when we're comfortable, be open to being afflicted by the knowledge that our comfort might not last? That just as our times of affliction often pass, so, too, might our times of comfort?
Looking, with courage and honesty, at our own comforts can bring all sorts of discomfort. Some of that discomfort won't necessarily be healthy: if we sit round feeling guilty because we're lucky, that does no one any good at all. But some of the discomfort might be exactly what we need: if our discomfort makes us angry at injustice, or calls us to action, or makes us aware of our own power and strength, then it might just be worth it.
Let us ask that we may be comforted in our afflictions, and accept the disturbance that comes with awareness.

Prayer:
Let us join together in a time of prayer and reflection.
Disturb us, Lord, when we are too well pleased with ourselves,
When our dreams have come true because we have dreamed too little,
When we arrived safely because we sailed too close to the shore.
Disturb us, Lord, when, with the abundance of things we possess
We have lost our thirst for the waters of life;
Having fallen in love with life, we have ceased to dream of eternity
And in our efforts to build a new earth, we have allowed our vision of the new Heaven to dim.
Disturb us, Lord, to dare more boldly, to venture on wider seas
Where storms will show your mastery;
Where, losing sight of land, we shall find the stars.
We ask You to push back the horizons of our hopes;
And to push us into the future
In strength, courage, hope, and love.
Amen.
Hymn: Come, strong God
Come strong God and walk beside us
from the start to journey's end;
come and guide our faltering footsteps
as a true and trusty friend.
Walk with us as our companion
and our lives at last transcend.
Come kind God and sleep beside us
so you may dispel our fears;
come and live among our dwellings
as the drier of our tears.
Sleep with us through nights of sorrow
till a new bright dawn appears.
Come warm God, burn strong within us;
melt with fire our frozen hearts;
come and stir our minds and spirits
while in life we fill our parts.
Burn within us bright and freely
as the artist of our art.
Glory strong God, glory kind God
and to warm God, glory be.
Glory unto your creation
and its swirling energy.
Glory unto all that's living
in your glorious liberty.
Benediction
Take courage friends.
The way is often hard, the path is never clear, and the stakes are very high.
Take courage. For deep down, there is another truth: you are not alone.
Let us know ourselves joined in community still.
Amen